A grateful mind is a great mind which eventually attracts to itself great things.  ~ Plato
As the end of 2022 quickly comes before us, our team looks to celebrate the many blessings and good things that have happened. Some highlights overall for the team: Empirical celebrated its 9th anniversary in 2022 and continues to grow by leaps and bounds.
We now hear from many of our team members as they share both personally and professionally what they are most thankful for during the past 12 months.  Happy Thanksgiving from our entire team!
Professionally, I am thankful for our dynamic, passionate, and committed team members we have at Empirical, our loyal clients, and our supportive strategic partners. Personally, my commitment to Empirical could not be possible without the support of my family, especially my wife. Cheers to a healthy and productive 2023, and our 10-year anniversary!
~ Chris Lee, Managing Partner
This year, there are many things I am thankful for, but nothing more than being able to see family again, out in larger groups to enjoy life and celebrate, especially with our parent's generation!  [see picture below]
~ Jason Fisher, Managing Partner
Despite this year having its fair share of challenges, our amazing team delivered incredible results to our clients. I'm grateful to have the ability to come in each day and work with these talented people. And of course, we'd be doing a whole bunch of nothing without our great clients, that entrust us to guide and support them in their goals. And lastly, a huge thank you to our strategic partners who consistently tell our story to new prospects and make introductions where they think we can be helpful.
~ Bill Morrow, Managing Partner
I'm thankful for the happiness and well-being of my friends and family, as well as myself. I'm thankful for the opportunity to work with the ECS team and develop successful campaigns that have demonstrated ROI and benefited clients. This year has been the most productive and active year of my life with new work opportunities, trips to new places, and visits with loved ones.
~ Kelley Nelson, Marketing
I am thankful for the health and well-being of my three teenagers, my beautiful wife, and the rest of my family and friends. I am especially thankful for all of the men and women and their families that have sacrificed and are still sacrificing every day so that we all can live free and safe in this marvelous country. Here I share a picture from Veterans Day this year in Iowa.
~ Dave Posten, Sales & Operations
Time – to spend with my family and in my woodshop
Health – so far so good!
Adventures – exploring new things and new places
Naps – at my age they are valuable
Kids – our kids and grandkids
Spouse – my true life partner!
~ Chris DiMascio, Operations
Personally, I'm thankful for the three amazing men pictured in this photo, my better half, two sons and my sometimes-noisy furry coworker.
Professionally, I'm thankful for the calls when I hear "I was referred by…" or "now that we filled that role, do you also recruit for…?" I'm also thankful for my ECS team tolerating my preoccupation with being a loyal Rutgers fan!  I'm truly blessed and grateful!
~ Laura A. Schlessinger, Talent Acquisition
After a cross-country move this year, I am especially thankful for the power of community that has welcomed my family with open arms on the west coast, and for the enduring relationships we have back in Philly.
~ Ajay Joshi, Sales Operations
As usual, I have so much to be thankful for including good health for all those I love, meaningful work that fulfills me and provides for my family, and an amazing family and friend village. This year I am particularly thankful to welcome our first horse, Meatball, into the family. He has already taught us all so much about hard work, resilience, dealing with the unexpected, and the power of a good back massage.
~ Karen Butz, Human Resources
Thankful for: the well-being and good health of my family and friends; for meeting the team at Empirical and for the hope of new opportunities, learning, and professional growth, it will bring; and for a continuing healing world!
~ Shubho Chatterjee, Digital Transformation & Supply Chain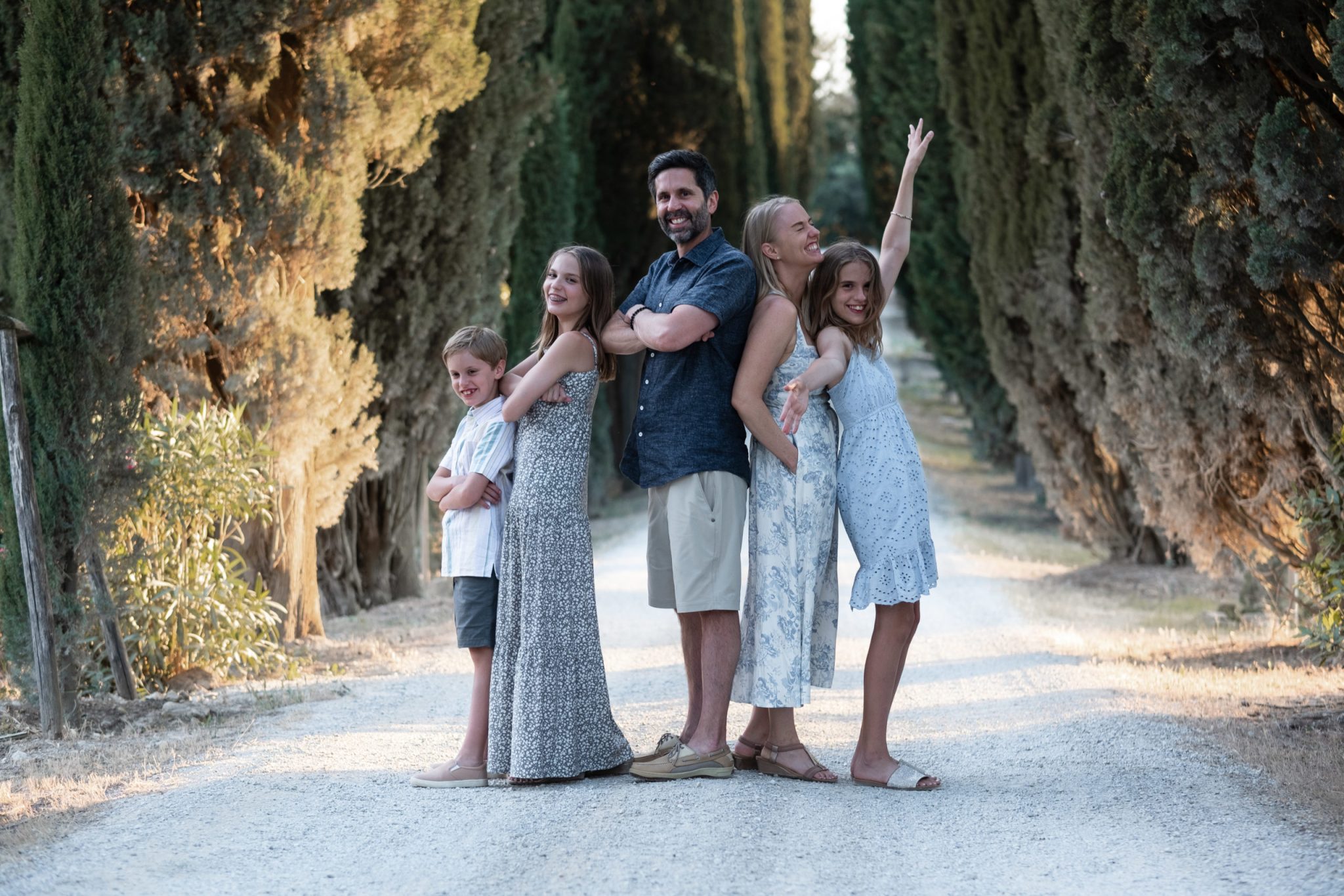 I am thankful for all the moments – big and small – that I get to spend with my family. As my kids get older, the saying, "The days are long, but the years are short," has never rung more true! I cherish all our traditions and the fun we have together.
I am also very grateful to be part of the ECS team! Being surrounded by such talented and positive people is so fulfilling and brings out the best in my work.
~ Erin Dalton, Marketing
I'm thankful for the people, places, and pets that have made my life interesting and brought me so much joy – especially over the last year. I've rescued dogs, retired horses, cared for aging parents, and supported friends, family members, coworkers, and clients in so many different ways. The ability to do so is a beautiful gift. And I've been blessed with amazing personal and professional experiences along the way. Every waking moment is an opportunity to create memories, make a positive impact, and learn lessons to become better today than I was yesterday. And I'm thankful for all of those moments.
~ Michelle Cheney, Marketing
I am thankful for the support of family and friends during a very trying year for my family. Being surrounded by support from others who go out of their way to take care of you and lift you during challenging times of your life is a blessing that we often take for granted but always value.
~ Kevin Souder,  Recruiting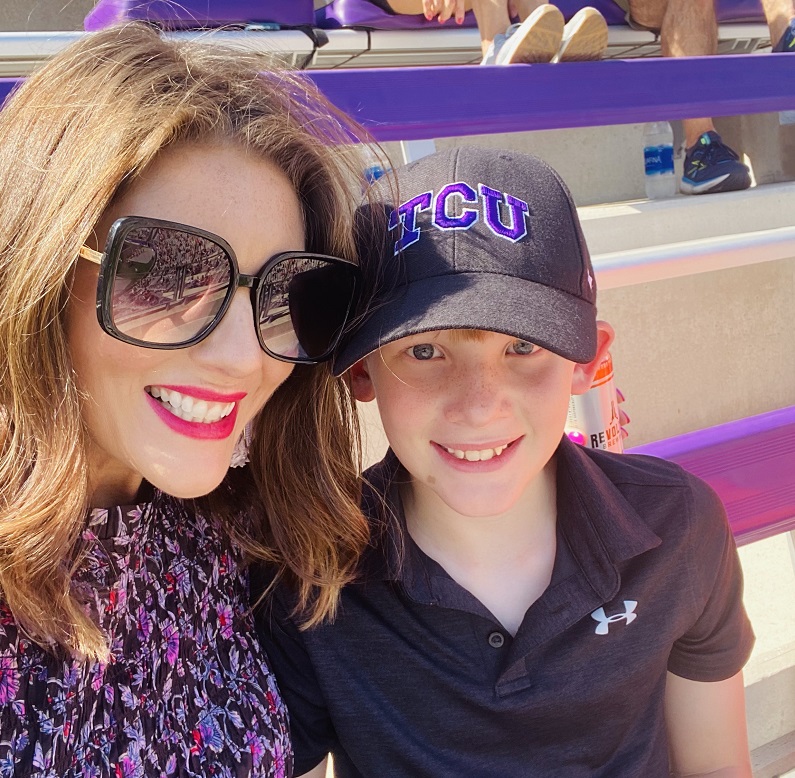 I am thankful for a healthy family, a career I love, colleagues and clients that encourage and challenge me every day, and a fantastic football season for the TCU Horned Frogs!
~ Meredith Inman, Marketing
I am thankful both personally and professionally for many elements of 2022. Professionally, it is an honor to continue to work with the Empirical team and the firm's clients, and I was thrilled to be a part of the Philly100 celebration that honored Empirical and other area companies that have shown strong growth over the years. Personally, my family has continued to explore and embrace exciting new opportunities that have come our way, and has tackled challenges with grace. I could not ask for anything more out of life.
~ Laurel Cavalluzzo, Marketing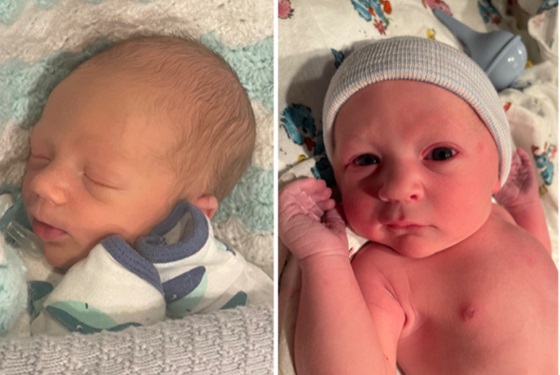 I am very thankful and proud of 2 new family additions this summer (Theodore and Payton). I am also most thankful for the continued health of my parents and all family members. Special thankfulness and blessings for my Godson and Nephew who suffered a traumatic accident while swimming in the waves in Hawaii earlier this year. He broke his neck and was told that he would be 90% paralyzed … but he beat the ODDS! After several months with an extremely talented team of top surgeons and therapists and helicopter medical staff, he is now fantastic and expecting a child with his wife. God is Good!
~ Jerri Lynn Cech, Talent Acquistion
The Empirical team is excited for what 2023 will bring!
The roots of all goodness lie in the soil of appreciation for goodness.  ~ Dalai Lama