"Life's under no obligation to give us what we expect. We take what we get and are thankful it's no worse than it is."  ~ Margaret Mitchell
It's been a wild ride in 2020 – there have been many, many challenges to face and overcome. But along the way, there have been many blessings and good things that have happened.
We would like to share what we are thankful for over the past 12 months (and we have looked for the silver linings!) as we prepare for the upcoming holiday season.
Happy Thanksgiving from our entire team!
Rich Laster
I am thankful for the unique challenges of each client that lead to us being better at our craft, and the client being more profitable.
Ajay Joshi
This year has really brought out what matters most. I'm thankful for my family, our health, and our many outdoor adventures together.
Bill Morrow
I am grateful to work with an amazing team of people, that despite changes and pressures due to the pandemic, delivered every time for our clients.  I thank them for their dedication and hard work.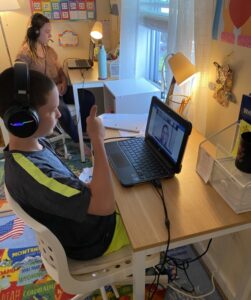 Karen Butz
I am thankful that my immediate and extended family are all healthy.  I am also super thankful for my children's amazing schools and teachers.  Whether they are learning remotely, on Zoom, or in the classroom, the flexibility, diligence, and caring that the teachers and administration have shown are overwhelming.  (Karen's children pictured hard at work!)
Rob Williamson
I'm thankful for the hard-working folks who are finalizing vaccines to help alleviate the worst impacts of COVID.
Kelley Nelson
I am thankful for the opportunity to branch out into consultant work and join a team of hardworking and talented professionals at ECS. As well, I am thankful for the chance to reassess what's really important (during COVID), and reconnect with friends and loved ones (even if it's over Skype!).
Jason Fisher
Even though 2020 is a crazy year, I could not be more thankful that we are safe and healthy as a family during these most difficult times and that our hearts go out to all those so adversely impacted by the Pandemic.
Laura Schlessinger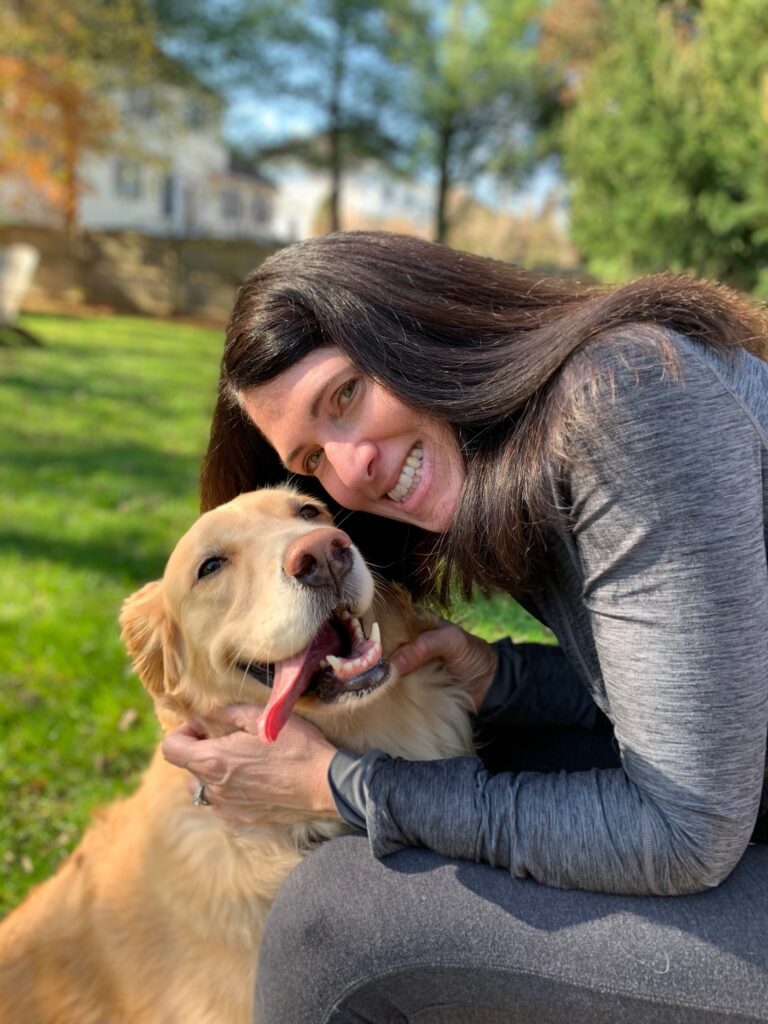 I'm thankful for 2020 reminding me to never again take for granted:
Time spent with my family and friends
Having all bedrooms filled in my home
Health
Open gyms
The roar of Rutgers University's stadium
The unconditional love Riley (my golden retriever) provides (pictured here with Laura)
The beach
The usual Sunday routine-mass and breakfast
A fire in the backyard firepit
Dave Posten
I will forever be thankful for the men and women that sacrificed so much, so that we could live in peace and freedom. I'm thankful for the moms, dads, spouses and siblings that stayed at home and endured countless sleepless nights so that we all could sleep better each night. I'm thankful for my wife and children who make me a better person everyday.
Chris Lee
I am grateful for my family, friends, our health, and the ECS family (team, strategic partners + our loyal customers). Happy Thanksgiving 🦃!
Jon Cohen
I'm thankful to my family and an incredible community of friends, kids, neighbors, coaches, colleagues, and businesses who have helped turn an otherwise awful year into one of the most inspiring experiences in my life.
Laurel Cavalluzzo
I am incredibly thankful to my community, my friends, my ECS colleagues, and above all my family for patience as we find our way through 2020. It's been a year of life lessons in perseverance, in looking for ways to turn lemons into lemonade, in pivoting on a dime as needed, and in actively looking to help others who are in need – all things we will carry through with us for the rest of our lives. [And, I am appreciative of all the beauty that nature has to offer – such as the beautiful sunrises and sunsets each and every day, including the one pictured in the header.]