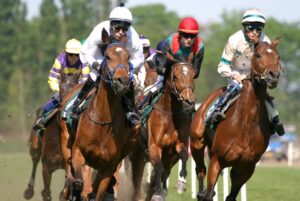 If you haven't noticed, the business world is changing at an ever-quicker rate each year. And these rapid changes are particularly difficult on small- and medium-sized business. By the time you catch up to the latest customer wants, technology or marketing approach – the world has advanced one more time, and you've fallen behind yet again. How can you keep up?
Your answer is out there in the way of the new "Gig Economy". Unlike the past, highly qualified and talented people are choosing to be a part of an ever-growing group of people that go from "gig to gig" (or job to job), providing services for their talents. It is estimated that over 50% of the working population will be a part of this new economy by 2020 – and 53 million already work in it! (per Forbes, January 2016).
Here are 3 ways freelancers can help your business:

1. Added Horsepower & Expertise:
When we talk about the gig economy, people think Uber drivers. But it's so much more than that. There are a multitude of talented executive leaders, who have spent years in other companies, doing exactly what you need support with today. They have the knowledge, methodology and experience and can bring it to your company.
This added flexible and expert horsepower* also has the advantage of being singularly focused on your issue or project, and is tied strictly to your positive outcome.  (*We fully admit that this is a shameless opportunity to let the world know ECS is pulling for Justify to win the Belmont Stakes and thus the 2018 Triple Crown – and we fully appreciate the training abilities – and leadership and wisdom – of trainer Bob Baffert.)
2. Fresh Eyes & Speed to Market
Industries are changing everywhere. If you don't think your industry is changing, then you're falling behind. At last count, we've worked in more than 30 industries and have yet to see one that wasn't going through changes affecting their business. By adding seasoned freelancers to your organization, you get the advantage of someone who's going to bring "Fresh Eyes" to the team as well as the advantage of having been through it in the past (never underestimate the importance of this latter factor).
Once a course of action is identified, having someone who is tied to the outcome of that project will improve the timeliness of the project competition and increase your speed to market. These are all good things, especially when the difference of a few months can be the difference between being an industry leader and being someone left looking for the scraps.
3. Keep your Cost Down and your Company Agile
30 years ago, people all went to the downtown destination offices, and big companies had a multitude of people in each role. Cost didn't matter, because competition wasn't that great and market share was king.
But today, being agile to the ever-changing market is critical to the existence of any company. Enter the ability to bring people to your company on a part-time or flex-time basis. Adding people this way (i.e. when and where you need them) allows your company to react to opportunities and drive revenue – all while not carrying the burden of additional W2 employees. When terminating employment with W2 employees you have to consider time-consuming and expensive severance, COBRA, outplacement services; contract workers usually only require 30 days' notice.
By taking advantage of the new gig economy, your company can move into the drivers' seat and build a business that is quick to react to client needs. Have you found a good use for freelancers in your company? We'd like to hear how you're doing it and the results you've seen.
Contact me to chat more about the new gig economy, the advantages of freelancers, and the 2018 Triple Crown:
Chris Lee – Managing Partner – 610-914-3199 – clee@thinkempirical.com