Piglet noticed that even though he had a Very Small Heart, it could hold a rather large amount of Gratitude.  ~ A.A. Milne
We are rapidly approaching the end of 2023 and our team once again finds many ways to be thankful for the past twelve months.
As a company, we celebrated our 10th anniversary over the summer.  As well, we were again included in the Philly100 and recognized as one of the fastest-growing companies in the greater Philadelphia area; since this year was our fifth year in row marking this achievement, Empirical was inducted into the Philly100 Hall of Fame.  And finally, this year Empirical earned a place on the 2023 Inc. 5000 list as one of the fastest-growing companies in America.
Our team continues to grow by leaps and bounds, and we now share the thoughts of many of our team members. You'll hear both personally and professionally what they are most thankful for during the past 12 months.
Happy Thanksgiving from our entire team!
I am thankful for my family's unwavering support, our tremendously talented and customer-centric team, and for our loyal clients! The last ten years have been a fantastic ride, I cannot wait to see what the next ten years will bring.
– Chris Lee
As I reflect on the past year, I find myself filled with gratitude for the incredible journey we've shared with our dedicated team and valued clients.  Their unwavering commitment and support have been the driving force behind our successes.  I am thankful for the exceptional teamwork, innovative ideas, and relentless determination that our team has brought to the table.  Our clients have not only entrusted us with their business but have also been our source of inspiration, pushing us to continuously evolve and improve.  I am truly grateful for the strong partnerships we've cultivated and look forward to many more years of growth and shared achievements.
– Bill Morrow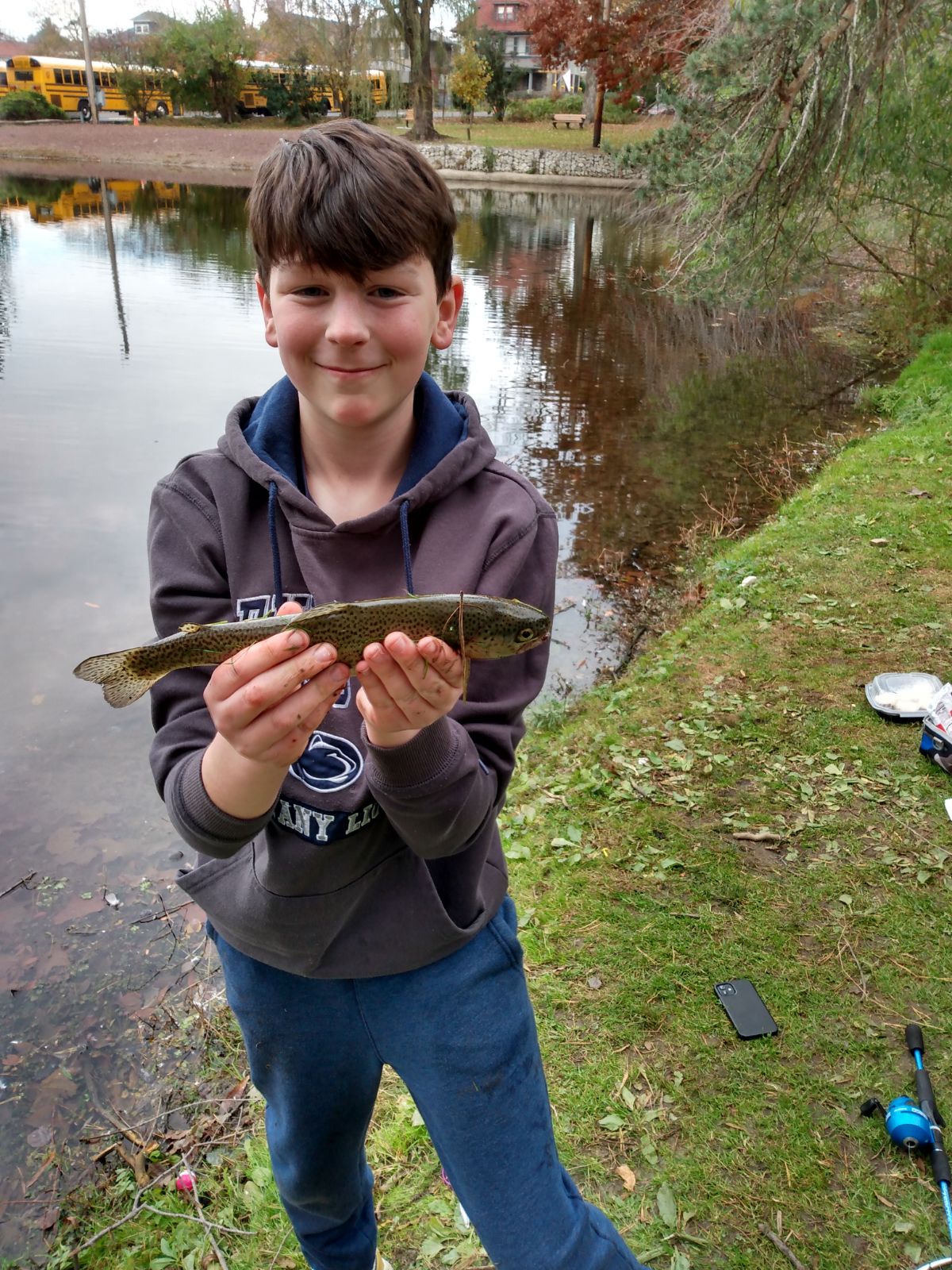 This year I continue to be thankful for the health of my friends and family, especially that of aging parents.  I am so grateful that I get the privilege of watching the world through my children's eyes.  This year my son decided to take up fishing and I love watching him explore this new and unexpected hobby.  We added a dog to the mix this year and I am so thankful that I get to enjoy the unconditional love of Fitz.  Finally, I am forever grateful for the wonderful clients and co-workers that I get to interact with on a day-to-day basis. My life is full and life is good.
– Karen Butz
I am thankful for my dysfunctional family!  Everyone has a bit of crazy in their families, and mine keeps it lively!
– Jason Fisher
I am very thankful for many things both personally and professionally in 2023.  Professionally, I am very excited to start my next chapter with the extremely talented Empirical Team.  After 30+ years working in publicly held, private equity backed and privately held businesses, I am thankful for the opportunity to work with clients to help them deliver results.
On a personal level, I am thankful for the health and well-being of my family, four children, and a wonderful wife,  and greatly appreciate their support of them as I enter this next chapter.  I am also very proud of our oldest who is serving our country in the US Army and is currently deployed in South Korea.
– Jonathan Peters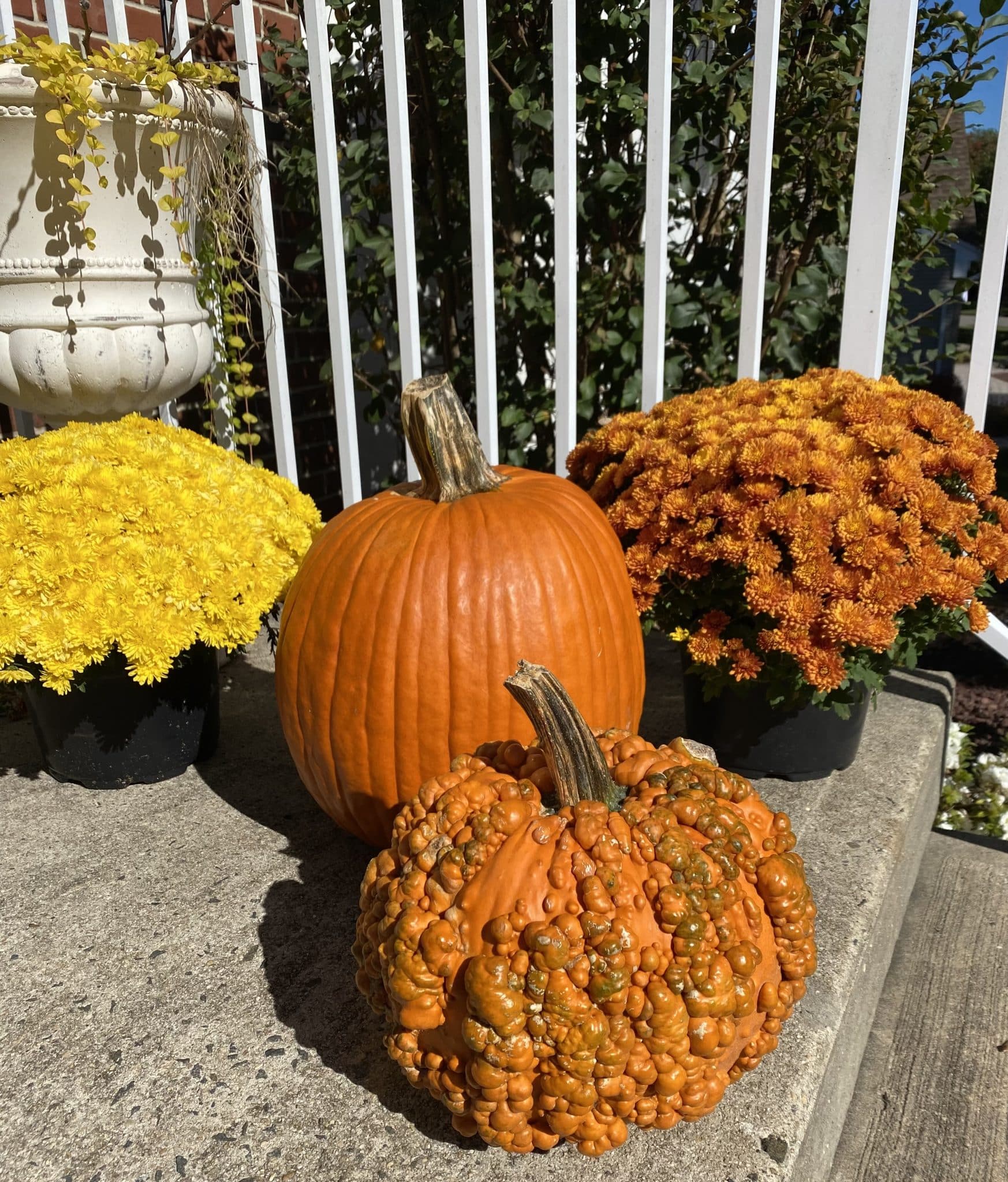 This year I'm thankful for the simple things in life such as a not-so-perfect pumpkin that my son gave me. I think my son had a Charlie Brown Christmas tree moment in the pumpkin patch…
This pumpkin picture reminds me that in personal and professional life, we may not all be that "perfect pumpkin" and sometimes we can have very different ideas that don't look or sound like others but with the right group of co-workers, friends, and family sitting with you, a lot can be accomplished.  Enjoy the season!
– Laura Schlessinger
2023 has had some great highs and some challenges thrown in along the way, but this year has again been an amazing gift and a true learning experience. I've said it before and I will say it again, the Empirical team is an incredible group of people, and I am thankful each day to work with stellar colleges and clients. I am also thankful to see my family continue to learn and grow as individuals, and look to make the world a better place.
– Laurel Cavalluzzo
This year, I'm especially thankful for the simple joys – quality time with family, staying healthy, and fun vacations. I'm also grateful for our amazing clients and my fantastic team; you all make work rewarding and exciting. Here's to another year of great partnerships and shared success!
– Ajay Joshi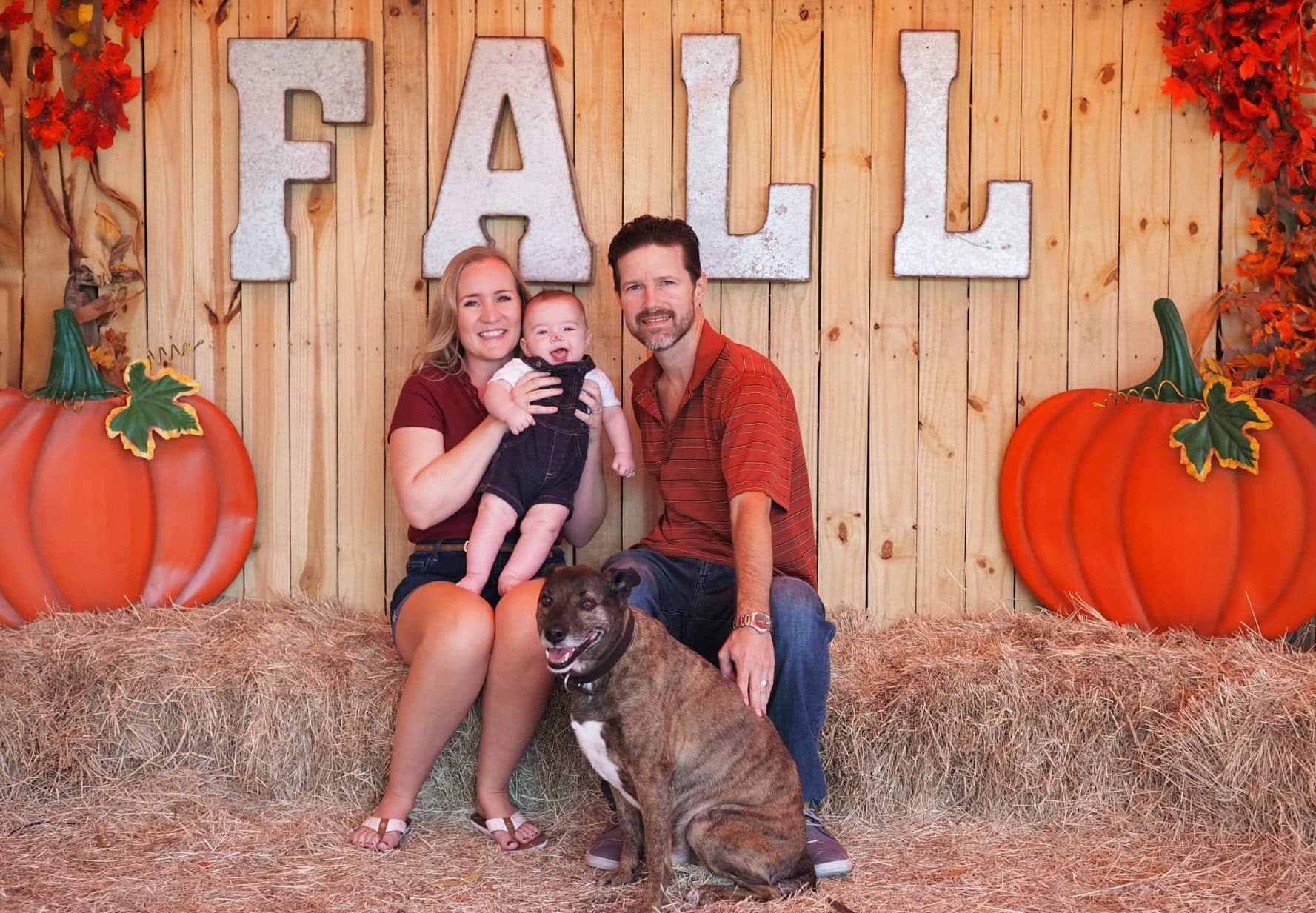 I'm grateful that my baby boy, Connor, arrived safely and is doing well. I'm also thankful for the chance to work with many talented people and successful clients, and for the ability to ensure their online presence and digital marketing truly stand out.
– Kelley Nelson
I'm thankful for friends, family, and all the wonderful blessings that come into my life. I'm also thankful for the challenges and all of the lessons that come along with them. And I'm thankful to have the opportunity to love and to be loved in return. I am especially thankful for the angels on Earth who have come into my parents' lives to help care for them. It's because of them that my siblings and I have been able to enjoy another trip around the sun with both of our wonderful parents still in our lives.
– Michelle Cheney
I am thankful for the fun and adventures I have with my family and friends, the encouragement and support I get from my work colleagues, and the clarity and contentment I find in life that grows with each passing year.
– Erin Dalton
Let me just say this from the start, my family is first in my heart.
In addition, exciting professional journeys and friendships that are so dear, are two more reasons to be thankful this time of the year.
– Laurie Beasley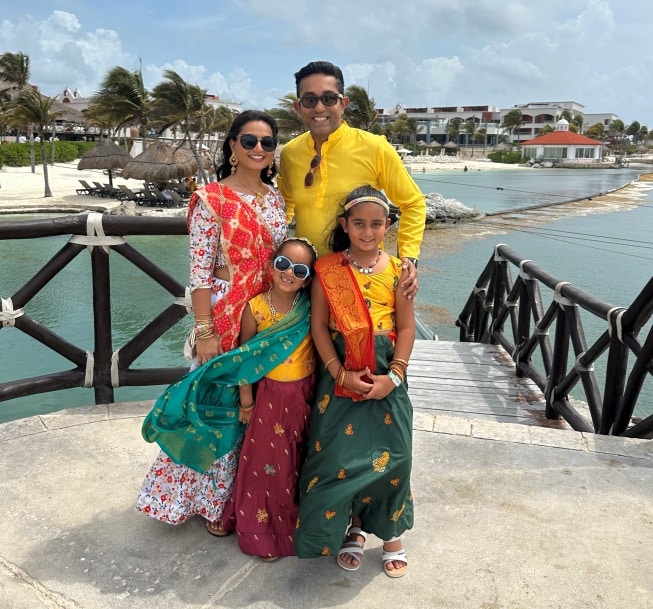 This year, I'm so thankful for my amazing wife, who's always been my rock, and for the incredible joy my children bring. Our adventures while traveling have created unforgettable memories, and my heart is bursting with gratitude for our love and family fun.
– Nilay Patel
I am thankful for the well-being of my family, friends, and peers and for being alive and healthy.
– Shubho Chatterjee
I am thankful for the opportunity that Empirical has given me, and the bright future ahead.  I am grateful for an energetic team, with members who are always willing to join me as we work to find the best solutions for our clients.  I truly believe the Empirical team is second to none, with each member of the team worth their weight in gold 1000 times over!
Traci Imel
I am thankful for the privilege of constantly learning. A few years ago, I started studying American Sign Language. Every language comes with a history; being introduced to ASL, deaf history and the community has deepened my appreciation of accessibility and diversity.
– Lorraine Ortner-Blake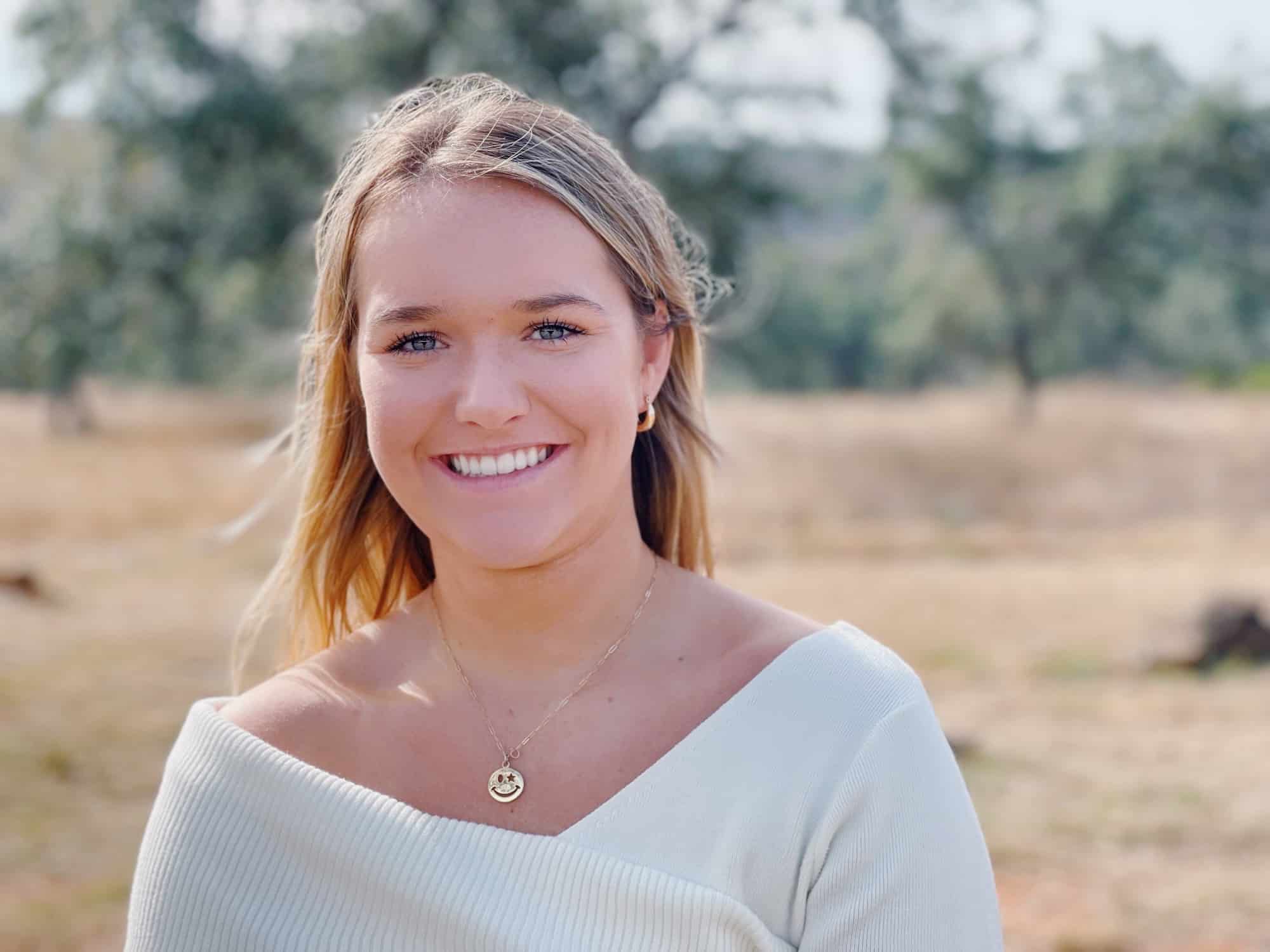 I'm thankful that my lovely daughter Chloe is so happy and doing well as a sophomore at Arkansas.  We (or should I say I) recently got a puppy, Olive, and she's keeping me company and entertained while I continue to love working with our Empirical clients from home.  She can usually be found nipping at my feet, which is why I always seem to be looking down.
– Penni Barton
I'm thankful for the growth and progress in my family, and our relationships with others. I'm also thankful for the success I've had in business this year.
– Greg Mays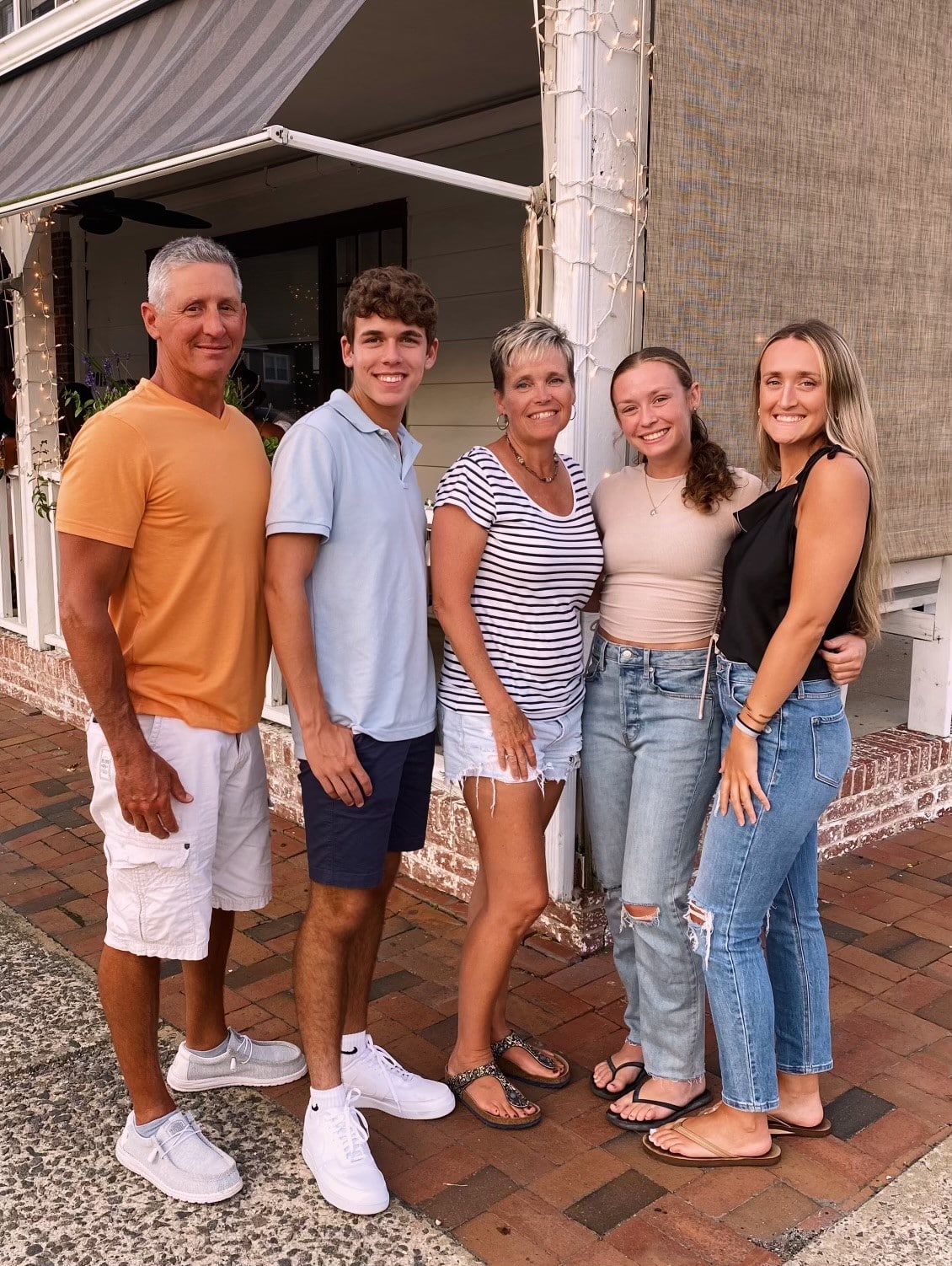 I am grateful for the technology that has allowed our family to stay connected across the country. Being able to "see" your family no matter where you are is a true blessing. Technology fills the gaps and that homesick feeling until we are all together again.
– Kevin Souder
With all the craziness in the world, I'm thankful my family and I can play with our new rescue pup, Pete, and that makes it better.
– Howard Seibel
I am thankful for my family and for the good health of both my parents (who at age 90+ are doing well). I am also thankful to be working with many new clients at Empirical!
– Simon Dukes