Have you gotten great advice over the years? All of us at ECS have!
Great advice, given at the right time, is always so valuable.  The right advice, taken with an open mind, can impact your entire life and help you achieve heights you never thought possible.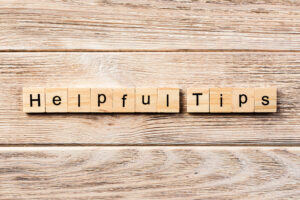 Here are some of our team favorites that we've received over the years:
Karen Butz:
It's ok to make mistakes.  In fact, please do.  It is the best way to learn.  And if you wait around to make a decision until you know with 100% certainty that it is the right one, you will never make it.  Better to act and make a mistake than to sit around waiting because you are afraid to fail.
Bill Morrow:
Bring the passion with you every day.  Don't sit around waiting for something your passionate about to strike you.  Go out and live life and bring passion to everything you do.  Whether that's cleaning toilets or running an international company – do your best, enjoy the moment and live life with joy.
Hilary Norris:
Ask for Help. Too many of us are either too afraid of looking stupid or too proud to ask for help.  We mistake lack of knowledge for lack of competency.  But, really??!!  Who in this world knows everything?  So next time you are struggling with a problem, be it work or personal, reach out and ask for help.
Jason Fisher:
Be here now.  Be present and in the moment.  In order to listen, not just hear, and have fruitful conversations, we need to be present and engaged.  Put the cell phone away, close the laptop and have a conversation and you will be amazed at how productive it can be.
Laurel Cavalluzzo:
Be a better communicator.  Learn the communications style of your co-workers, manager, and clients. Be willing – at least to a degree – to alter your style to match the preference of others.  It's often the little things make a difference: see who prefers text vs. email vs. Slack vs. a phone call. Determine who wants to be cc-ed on everything, and who just wants the important highlights. Find out if in-person updates are preferred to Skype or Zoom. Understanding these nuances will make your team more responsive to what you need from them and thus more productive, which in turn will bring better results.
Dave Posten:
Good, Better, Best.  Originally used in a "time and territory" lesson, this notion applies almost anywhere in business.  Do not let activities aimed at "Good" or "Better" things get in the way of flawlessly executing the "Best" activities. The failure to focus your efforts on the Best; business, use of time or project simply because what you are looking at or approaching is Good or Better will limit your speed to success.  Competition is too fast and too nimble to be sloppy in our focus.  No one business. person or company will be great at everything.  A pipeline that is too full and therefore poorly managed can be as fatal as one that is too empty.
Margo Michel:
Think about why you are listening.  Are you listening to learn – or are you just waiting for a moment to speak? When you listen to learn you become an active, productive member of a discussion. Otherwise, when you speak it is just noise.
Chris Lee:
Professional Development.  Focus on building your skill sets (negotiation, leading without formal authority, lean six sigma, just to name a few) versus setting personal career and financial milestones, and success will tag along!
Tell us about the best feedback you've ever received – we want to hear it!  Or if you'd rather tell us in person, feel free to reach out to any member of the team (links to LinkedIn profiles are above) or to me directly:  Bill Morrow – Managing Partner – bmorrow@thinkempirical.com  (610-310-6707)