Substantially improve your team's alignment and accountability!
Get more engagement from your team into your business.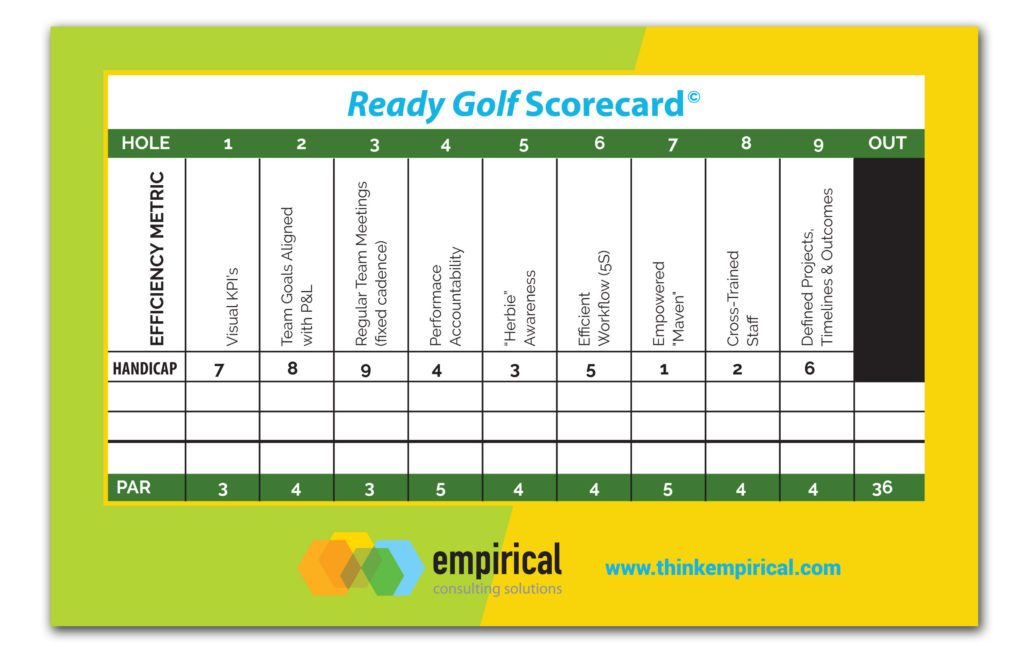 Empirical's Ready Golf program is a difference maker!
So, what if you could improve your business alignment and the accountability of your team simply by playing "Ready Golf"? We've found that when we apply these same principles and philosophies of Ready Golf to a business situation, and the results are, in fact, stellar.
At Empirical we are all about implementing changes that don't alter the fundamentals of the game – or of a business. However, we DO guide businesses on a path to reduce waste, improve output, and drive profitability.
Uncover areas of opportunity within your company. Find out where your business operations are being handled well, and where improvement needs to happen.

Ready Golf is a 90-minute session. Empirical provides a facilitator, and you provide up to 10 members of your leadership team. No prep work is needed, and the conversation will guide you and your team to tangible outputs that will help you and your team be more aligned and better able to achieve business results.
Our facilitator provides:
A safe space for open discussion
Planning ahead of time with you the business leader as to the direction of the conversation, plus who to include in the discussion / who should be in the room
Expert facilitation for the flow of the discussion
The ability for the team to get to the core issues from within your organization so there is meaningful conversation
A succinct and "to the point" session that fits into an executive team's busy day
A follow-up plan on what we discussed and acted on – with documented next steps for both individuals and the group as a whole
A unique scoring system makes it easy to identify the true issues
An approach to make things happen.
Other benefits of our Ready Golf Program:
Uncover gaps you may not have known about – or you didn't realize the extent of these gaps
No need for your team to do a lot of prep beforehand – they can "roll in and do it"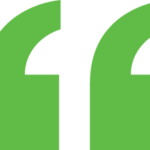 "Go in with an open mind and put aside the other experiences you've had.  This program is easy for all participants and the outcome will be great." –  President of Robotics Manufacturing Company
"After the session, we find that the results were uncomplicated and actionable.  The Ready Golf exercise doesn't take a lot of time to implement, nor is it a big commitment."  –  Managing Director of IT Services Company
"Our team really felt that the Ready Golf session was valuable.  We've all heard this type of thing before – but this one really delivered."  – CEO of International Manufacturing Group
Want to learn more? Ready to set up a session for your team?