Prospering through change has been a central theme in my life, as I have learned new languages, adapted to cultures, plus built and rebuilt networks.
By the time I turned 13, I had moved seven times and spoke four languages. In retrospect this sounds cool, but at as a teenager trying to make friends, I did not find my linguistic talent (paired with my family's transiency) to be a good thing. In my early years, I was the kid who knew that once he did make a friend or two, the relationships wouldn't last long, as my family would soon move yet again. I was always prepared to start the friend-making process again from scratch.
It was around the time that I became a teenager that my family moved to New York City from Mumbai, India. This big international move was a defining opportunity that required a massive adjustment on my part. And, true to my history, this was just one of many moves I would make in the years to follow.
Since my initial New York days, I have moved across continents twice more and lived and worked in three countries, as well as several states across the US. Traveling and learning about new cultures has evolved from a simple exercise in acclimation to, over time, becoming a hobby I eagerly pursue.  For me, visiting a new location is more about imbibing the culture than seeking tourist spots and highly-rated TripAdvisor excursions. Some of my favorite travel memories include an impromptu invitation to a home-cooked dinner on a houseboat in Peru from a family I shared a bus-ride with, and an afternoon of tapas and conversation with locals I met at a café in Barcelona. Now these are the experiences I'd pick over gondola rides and cathedral tours any day!
My education and work paths have led me in interesting and sometimes unexpected directions – plus have been a catalyst for some important observations.
After graduating from high school in New York, I returned to India to pursue an undergraduate degree in Mechanical Engineering. I then moved on to the University of Texas in Austin for a Masters in the same field. Many master's thesis topics are snoozers, but mine was on a patented golf club training device that improves your swing. This might seem like an odd choice, but knowing your environment is important. Golf was beginning to take off as a popular sport for young people and this device could enhance their game.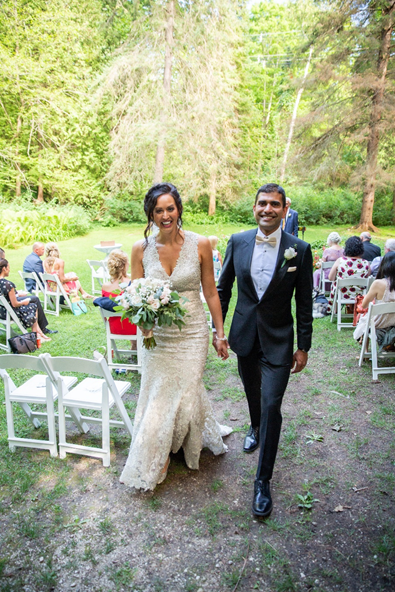 I started my post-education career at Honeywell designing and testing next-generation prototype jet engines, which really was a sexy job for an engineer out of school. From Honeywell I moved on to product development and worked at both start-ups and mid-sized firms. My roles were varied and included controls engineer, test engineer and then later technology manager.
But one day it hit me. I realized that creating and producing a good product by itself was not enough. Product introductions need to have a well-managed plan, and they need be marketed properly to be successful and contribute to the profitability of a company. This realization inspired me to pursue a business degree at the Wharton School at the University of Pennsylvania, which I completed while working full time. My goal was to build thriving businesses, not just develop great products.
It also dawned on me that the problems faced by sales and marketing professionals were remarkably similar to the problems that engineers face. My corporate career has spanned across a diverse range of industries including aerospace, automotive, energy tech, industrial products and medical devices. In each role, I was tapped to fix a particular management problem requiring people, process and technology solutions.
I noticed that a systems approach, when applied appropriately, could be transformational. When sales teams were compensated correctly, were aligned to the right metrics and were equipped with the right tools, pretty much all teams – even previously underperforming ones – could achieve breakthrough growth.
My multi-disciplinary background allowed me to tackle the challenges I faced effectively and to develop clarity around complex problems. My ability to speak different languages, which I did not fully appreciate as a child, now has turned into a great asset.  My sensitivity to different types of ways of communication has helped me translate customer requirements and connect the dots between product development, marketing, sales, operations and finance.
It's something I often talk about: breaking down barriers between functional silos is a key issue to address in any organization.
And my journey now brings me to ECS. Consulting has been a natural fit for my abilities and passions, it allows me to bring my two decades of strategic and tactical expertise to my clients.
But perhaps most important for me was to ensure I had found "my tribe": those who share my values of placing customers first, those who utilize a non-salesy approach, and those who are truly hands-on and collaborative. I knew that the fit would be strong and good: not only had I previously worked with a couple of ECS partners, but the firm's reputation is stellar.
It was an obvious choice for me to join this team and I am excited to continue my journey as a part of ECS.
Speaking of adapting to change, despite the Covid pandemic, I recently got married, socially distanced wedding and all. I'm happy to say I found my true match; my wife is as resilient to challenges as I am and we are enjoying our life as newlyweds.
Be sure to connect with Ajay on LinkedIn!