What the Empirical team is doing to conquer the second half of the year.
This blog was penned by Zach Lee, Empirical's intern for the summer of 2022. Zach is a rising senior at Saint Joseph's University, and is working to earn his Bachelor of Science in Business Administration and Management.
Over the course of my first month or so as an intern at Empirical, I have been able to dive into the work of the team, experience first-hand how our functional experts work with clients to drive business efficiency, and develop creative solutions to the challenges they face.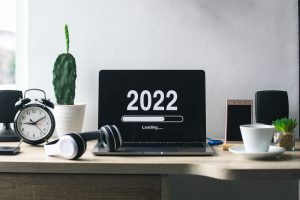 I've also had some interesting and thought-provoking conversations with the Empirical team as they have shared some drivers that they feel will not only impact businesses for the remainder of 2022, but will also set the tone for 2023. I've documented four of the main points that have consistently come up in these conversations to share some observations of challenges in our current business environment, along with some potential solutions that can guide the action of business owners.
Keep your pipeline of prospects full – but be sure to retain your existing customers:
Will business slow down? Will our economy stagger a bit? We aren't sure at this point what exactly will happen, but regardless of our economic climate, there are some ways that business leaders can be sure to navigate through the upcoming months. What I have heard from our team: there is an excellent opportunity to tap into both the marketing and sales functions and ensure they work together to drive results, no matter what our future holds.
Leverage Digital Marketing.
This is a great tool to not only seek better results and become more efficient at attracting new clients to your company, but is also an important way to keep your brand front and center and stay in front of your existing customers as well. Digital marketing tools have changed enormously over the last several years, and continue to evolve. Be sure to put them to work for you and look for them to be an important part of your marketing mix to maximize your company's growth potential.
Upgrade your team of sales talent.
Adding talent – such as by upgrading or expanding your sales team – can be a very smart move at a time like now. But be sure to add the right set of capabilities and the right player so that your company can strive to achieve overall growth while still maximizing your efficiency. And ensure your sales team builds relationships with existing customers to upsell and cross-sell where it makes sense.
"We have a unique opportunity to prepare our pipelines for the future. Businesses should look to tap into marketing tools that are proven effective for their industry, and explore new tactics that can provide a competitive advantage. The challenge – and the opportunity – is to prioritize the use of tools and determine which ones will deliver a strong ROI and drive the best results."
– Laurel Cavalluzzo, Marketing Partner 
Manage your costs and streamline your operations:
With inflation rising at a faster rate than in the previous four decades, there are many looming concerns about how to combat the current costs related to the company, employees, and to doing business with clients. Everyone has efficiency on their minds; everyone is thinking about how to keep costs in check.
Look to move from in-person to hybrid or remote work where it makes sense.
When factoring in the current cost of gas, tolls, and vehicle wear and tear, this can be an increased benefit to employees. Plus, employees love to save commuting time where they can. A business certainly benefits by not owning or leasing office space that is not fully utilized.
Ensure your company exemplifies operational excellence.
It's time to execute your overall business strategy more consistently and efficiently than the competition – take a fresh set of eyes and look to reduce overall operating costs where you can. However, don't skimp on training for your employees as you need to ensure they have robust skillsets heading into the future.
"Very often, it's the simple things that can make a big impact. Having a focused set of Kpis, alignment with stakeholders and strong accountability have proven to pay big dividends with improved productivity at no capital cost. The Ready Golf Diagnostic that we offer as a courtesy to potential and existing clients is a great first step in understanding what these specific opportunities that are in your business. In a time of economic uncertantiy, fine tuning the "engine" can greatly improve "gas milage".
– Chris DiMascio, Manufacturing & Operations Partner
There is great talent out there. Find it!
Labor shortages are always challenging to overcome, especially in times of a recession. But don't despair, as the talent you need is out there. We promise.
Fill roles within your company.
When other companies are quick to cut their labor, we see value in taking advantage of the talent you have – look to move people around as the need arises, and fill the roles needed in your company from within where appropriate.
Perform a compensation analysis.
A compensation analysis should be performed for each role for current and new employees so that it is competitive with the current market. This will help you both attract and retain your talent.
Review or upgrade organizational charts.
During a labor shortage, efficiency and productivity are essential to make up for some of the skill shortfalls you may face. This is a great time to review and/or update company organizational charts, and ensure all employees are tapping into skills that will move your company forward.
Reward and recognize employees.
Due to the increase in work that comes from a labor shortage, recognizing and rewarding employees for extra work performed and their outstanding efforts is a fantastic way to boost the work environment (and morale!) during these circumstances.
"Companies face recruiting and talent acquisition challenges that they have seen at no other time in recent memory – but there are ways for companies to get the employees and the talent that they need to ensure successful business operations both now and heading into the future. The keys are to understand that the methods of recruiting continue to evolve and change, and that steps must be taken to retain your outstanding workers."
– Karen Butz, Human Resources Partner
Creatively source what you need: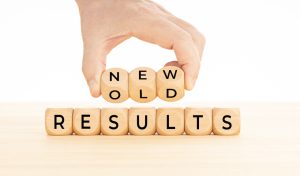 With the supply chain crisis continuing post-pandemic, there are ways that companies can efficiently live in a world and overcome this problem. For clients that have a strong reliance on raw materials or physical products, it is important to make a shift in how items are obtained.
Source raw materials and add sourcing channels.
Companies should be sourcing their raw materials in a way that has traditionally been reliable, plus should look to add additional sourcing channels. Sourcing can influence the cost of management, strengthen the relationships with the suppliers, and allows a firm to gain more control over its materials.
Shift sourcing locations.
Shifting your sourcing from overseas to U.S.-based or North American-based companies is a great way to cut the receivable lag time down. It also reduces the risks within your business while adding sustainability.
"Our clients are accepting supply chain disruptions as a way of life now – caused previously by global Covid-related lockdowns to now the Russia-Ukraine conflict. They spent the early days in firefighting mode, today they see the importance of building structural resilience in all aspects of their business operations. This is where our ECS team partners with them to assess, plan and deploy long-term solutions."
– Ajay Joshi, Sales Operations Partner
Moving Forward – in a Positive Way
Conquering new challenges is nothing new to the team at Empirical. Being ready to transition to new processes as change presents itself while staying ready to help others succeed is a key factor for the remainder of 2022.
An important cornerstone at Empirical is to deliver effective and efficient solutions to businesses – despite how challenging (or unknown) the external client may be.
"I see a little bit of concern creeping into leaders, most feel we may be in a recession now. However, we must all keep in mind dips are part of the natural economic cycle; these times require an "even keel" approach and prudent decision-making by company leadership. I have never seen a prosperous, long-lasting company panic or cut their way to prosperity."
– Chris Lee, Managing Partner

If you'd like to talk about the challenges your business currently faces, or run some ideas by our team, we'd love to connect. Reach out to us via email (hello@thinkempirical.com) or give us a call (610) 994-1139.