Marketing today is more important than it's ever been for any business that wants to grow.  The COVID pandemic heavily curtailed the traditional face-to-face meeting, and trade shows went away completely.  While traditional sales components are coming back to some degree, they are nowhere near the levels they were pre-pandemic, nor are they ever likely to be at those levels again.
People have adapted to a new way of doing business, and will continue to work in these new ways.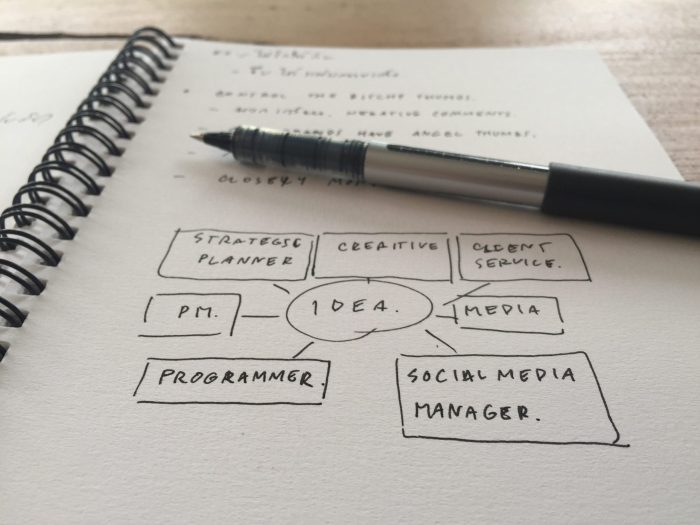 It's critical to stay on top of the strategies and tactics that lead prospects to your door.  Understanding which levers to pull – and to what degree they should be pulled – will be the difference in being in the black or red at the end of the year.
Traditional agencies and their creative teams (think Don Draper and his agency from Mad Men) have long filled the role of creative consultants. These entities will help you develop a brand, create a website, and even give you a sales sheet or two. While typically excellent at creative development, what they lack, is the practical ongoing support that most small to mid-sized companies need on a weekly (or even daily) basis.
One of our clients – who now works with us – told us at an initial meeting they were looking for a different type of marketing solution. This client explained their needs as:
Comprehensive and practical solutions. From brand development to digital marketing, from collateral and sales materials to tradeshow items, this client can get all marketing-related activities expertly completed in one place.
No long-term contracts or big retainers. It's important to be able to scale up and down as the business needs change. (And today, we know business needs change quickly.)
No additional hours to manage. Time is the most precious commodity in any business, and our client sought a marketing partner who could run with the ball.
Strong guidance and leadership. This company wanted to work with a partner who looked at all of the options, determined the best solution, and then executed the plan accordingly.
A collaborative and flexible partner. The ability to expand and contract – as any business does – is key to everything we do.  Our first (and foremost) goal is to ensure that marketing supports the goals of a client's business.
An innovative team. We always look for new solutions and aim to keep our clients out at the front of their industry, positioned as thought leaders.
After learning about and thoroughly understanding what this company sought in a marketing partner, we set out to deliver.
The marketing team at ECS consists of experienced marketing leads who understand how to develop and execute current comprehensive strategies that deliver the best ROI.  We pair the marketing lead with a team that includes:
Marketing leaders – our marketing executives have decades of experience building plans that deliver results … plus can manage a team to execute.
Digital marketing expertise – our digital marketing team builds and executes both SEO and PPC campaigns that stay on top of today's algorithms AND deliver results.
Graphic designers – our creative yet strategic designers quickly create materials that fit into your plan and integrate with both your digital campaigns, as well as your more traditional sales materials.
Web developers – our team can revamp and site and build it from scratch, or ensure needed updates take place to keep your messaging compelling, fresh, and connected with your target audience.
Content writers – our writers have the skill to develop and build content that engages your prospects and client base.
Promotional product experts – we have partnerships who deliver the promotional materials you need both internally and externally to promote your product, service, and brand.
Trade show experts – our partners have been in the industry for years, understand the changing nature of shows and events. These talented individuals create the latest and greatest to make you stand apart at any show and attract your target audience.
Bill Morrow penned this article and is available to talk all things marketing and sales … and agency.  He's love to chat about any questions you have and find out about your agency experiences.  Connect with Bill on LinkedIn, via email (bmorrow@thinkempirical.com) or by phone at (610) 310-6707.
To meet the full ECS team and connect with us, click here.