It is critical to start planning now for how you will return to post-pandemic business operations.  While now may not feel like the right time to you, just trust me when I say you should be actively figuring out how you will ramp back up. You need to develop contingency plans, and consider and outline all of the "what-ifs".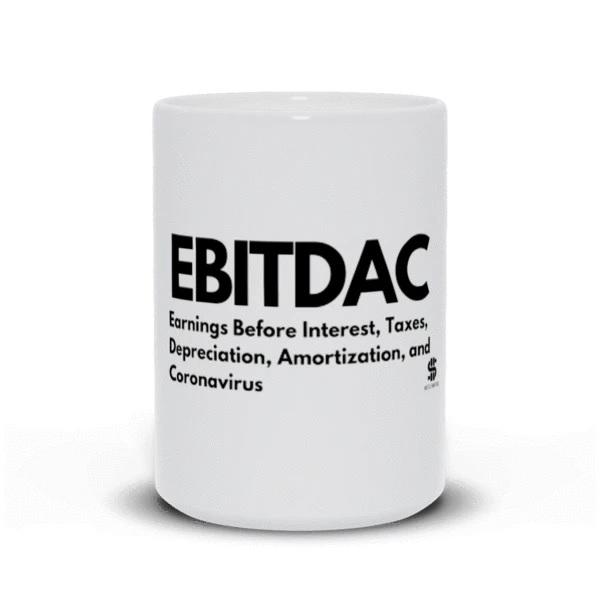 All of us need to think about our businesses from a pre-pandemic state (where we were six months ago), through a transitional state (how we very abruptly moved into a "stay at home" environment), to our current "new normal", and ending in our post-pandemic way of living and working (whenever and whatever that might be).
Pre-pandemic, we at ECS as a company focused on how and why seeking and accepting change is good. We have blog titles in our library that include "That's the way we've always done it" = THE most dangerous phrase in business and Change shouldn't make you nervous:  The ECS Guide to "Good Change". Over the years, we have talked about how we embrace change.
And now, look at where we are today. Dramatic change is all around us – it is directly on top of us – and it arrived no matter how prepared or how ready and willing any of us were to take it on.
Our situation – and moving forward from it – is daunting. Yes, very daunting. But impossible? No!
Let's first state the obvious.  When you return to operations, regardless of whether you are considered an essential or non-essential business, you cannot expect to return to pre-pandemic conditions in the short term.  We may actually never get all the way back to what life was like six short months ago.
Situations will remain fluid for the foreseeable future.
And, the potential for setbacks is very real and will stay with us for the foreseeable future. For as long as we don't have effective vaccines readily available, we are potentially faced with rolling waves of what we have been living through since mid-March.
With this potentially grim future ahead of us, piled high with unknowns, how do we make a plan to restart?
We suggest you compartmentalize your business via (1) the customer's view and experience, (2) an internal process perspective, and (3) focus on your team members.
Here are the steps to consider:
Rethink everything from the customer's view.

Map out your customer's experience, touch points, and total journey. Start with the sourcing of your product or service, and continue through to how the customer receives and pays for it. Importantly, do this from a pre-pandemic standpoint, which will allow you to identify current pandemic situation issues as well as needed changes.

Rethink your team members.

Determine the critical roles vs. non-critical roles within your company (note that we all recognize that all positions are important in normal times). Then, decide how and in what order you ramp down staff, what staff you need to maintain your business, and what talent you need when ready to ramp back up.

Rethink your supply chain.

Know your supply chain – not for what it was, but for what it will be. Expect your customers to approach you about contract provisions, price and credit terms. Ensure you have developed an appropriate response, and be sure anyone who has points of contact with your customer is aware of any special situations. How you handle these requests can and should vary customer-by-customer.
Think about your supply chain and the impact on your suppliers. Are your suppliers up and running, or are they struggling to get back to "normal"? We expect that there will be varying degrees of supply delivery disruption, we anticipate lead times to be extended, and we understand supply chains will be fluid. Keep in mind that you will not be the only business needing to ramp up.

Rethink the physical things.

Review your office, facilities, and plant layouts. Identify what needs to change, what can change, and how to make these changes. This includes spacing team members to meet social distancing suggestions/requirements, bringing in any needed furniture or equipment, providing air filters in the office, providing variable schedules to mitigate your staff's exposure to each other, and looking to utilize remote capabilities as the norm.
Clearly communicate new policies and procedures. This includes articulating protocol on hygiene and cleaning, sick time policies, as well as training and safety procedures.
Determine what company processes need to be added, removed, or modified to meet changes to your customer's new experience or journey.

Plan with the assumption that there will be disruptions through an interim period. Until a vaccine is readily available, all of our plans need to take into consideration the very real potential for relapses. This can and likely will cause economic slowdowns or even shutdowns in the future. Ensure your new processes allow for you to quickly ramp down or ramp up as our environment changes.
As a business transformation company, we always think about change and the concepts outlined above. We are advocates for change and progress.
While no one would have come anywhere near predicting this level of impact six months ago, think for a moment about your own business:
Did you have continuity plans in place that have allowed you – at least in some small part – to focus on critical issues vs. completely starting a new business model from scratch?  How much time did you spend on figuring out the "who, what and how" vs. actually moving forward with productive actions?
The bottom line: by working through your "ramp up" action plans now, you will be in a much better position to handle whatever is over the horizon in the months ahead.
Want to talk through this more with our team?  Jason Fisher is available and not traveling too far these days – reach out to him and share your own thoughts. He is well-versed on strategic issues, and also is ready to talk about everything related to HR and Operations and how it integrates with Marketing & Sales.
Connect with him on LinkedIn here or reach him via email: jfisher@thinkempirical.com.