I was born in Pittsburgh to a family with deep roots in the coal and steel industry. My parents, Yankee transplants, moved the family to Dallas when I was four years old. I spent time growing up in both the Dallas and Houston areas.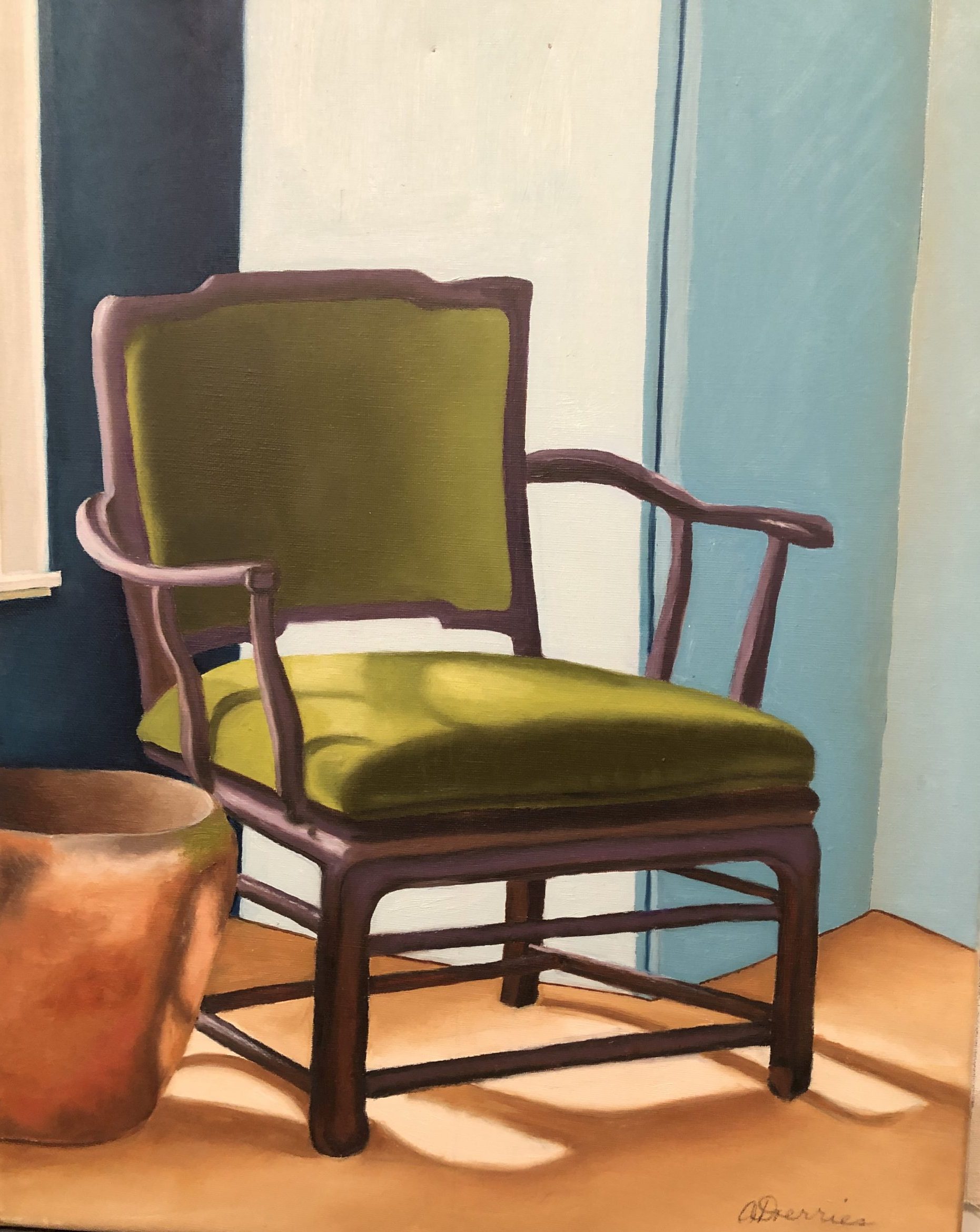 Art is a very important component of my life, as I have been oil painting since I was in second grade. That's when I started taking lessons, and over the years my talent developed. I was fortunate to receive a scholarship in 8th grade to attend a private girls' school in Dallas – a school with a strong liberal arts focus, and one known for its performing and visual arts programs. It was a fantastic place to attend. (The oil painting of the chair to the right is an example of my work, as is the painting of beer glasses at the top of this post.)
Through my school years, I also developed an appreciation for languages. I chose to go to the University of Texas and major in French. My father, a businessman, and investor, perhaps not surprisingly asked me, "what do you plan to do with that degree?" A good question. But I had an answer.
I explained that this would allow me to pursue a career as a French translator. Uh-huh.  OK, he made his point.  Given that I had no plans to leave Texas, where Spanish is the predominant second language, I quickly began to question the practicality of my plan.  I decided to major in business while continuing to learn French and the basics of Spanish. My degree, in the end, was in marketing.
At the time I graduated from college, the economy was in recession and the oil and gas industry was going through a rough spell. I was in Texas, remember. So, the job market was a bit tough when I graduated from college. But I persisted and landed my first job in the oilfield drill bit manufacturing division of Baker Hughes and married my husband.  Brilliant moves on both counts!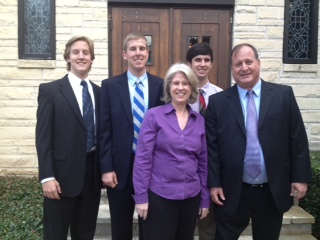 That first job helped build the foundation to where I am today. At Baker Hughes, I began as a consolidation accountant – and found I was good at it! It's been said that accounting is the language of business.  So, I got to be a translator after all and made it my mission to help my colleagues understand the meaning behind the numbers and more importantly how their actions impact financial results.  I decided to return to school to obtain an accounting degree and undergo the official work to become a CPA.
After completing my accounting studies and earning my CPA license, I continued to work my way up at the company.  Baker Hughes was a mature company and very set in its ways. It was a great environment for learning my craft, but not so great for expanding my capabilities.  So, faced with the static prospect of doing the same things over and over again for different company divisions, I decided to jump ship.
I'd heard about a new company – Enron – that was THE place to work.  I interviewed with them and with Houston Industries, received offers from both but decided to join Houston Industries (ultimately Reliant Energy).  Dodged a bullet there!
At Houston Industries, I became a Director, overseeing performance management and eventually special projects.  At this time Texas was going through energy deregulation, which presented unique opportunities to be challenged in a rapidly changing environment.
I was tasked to plan and set up Reliant Energy's shared services operation on the unregulated side, which was a fantastic project. Separating and standing up an unregulated business from a heavily integrated, rigid, and bureaucratic regulated business was a daunting physical and cultural task. It is the space where I thrive.  However, all good things often come to an end.  Enron's demise nearly took down the gas trading and retail marketing industry, including Reliant Energy, with it.  Reliant, once a growth company quickly shifted focus to survival.  I started the hunt for my next challenge.
I looked at consulting and was intrigued. I liked the idea of going into a new, ambiguous situation and having to figure out how to solve problems and identify the best solutions.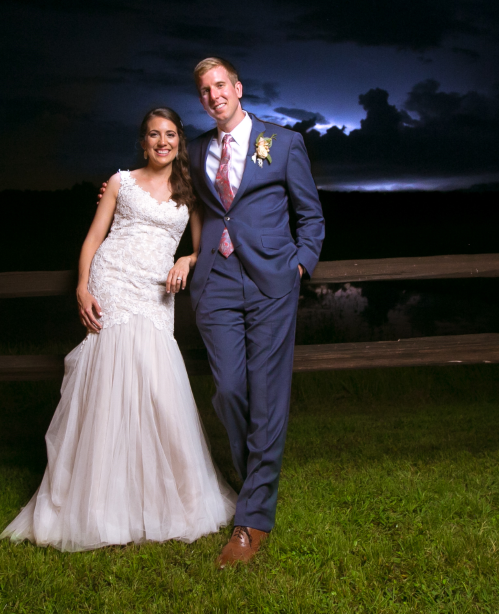 I spent my next five years at Deloitte Consulting. I had three major projects outside of Houston, so I was on the road a lot. A lot. I developed an even deeper passion to help companies get the info they need to help run their business.
I worked on the east coast with one of the largest CPG (consumer packaged goods) companies in the world – a privately held company that had grown rapidly through acquisition. Adding to the challenges faced by this company: the company was on 67 different ledgers and SAP was being implemented behind the scenes.
I helped lead a financial transformation project where I worked to define and standardize financial information and metrics on a common platform, ensuring reliability in the information used for actionable decision-making.
What I loved about this assignment was my ability to tap into the processes I have honed over the years.  At the beginning of a project, I ensure an early step is to identify needed information – and as part of this one must learn to ask the right questions. I also honed my ability to go into complex situations where there is a limit to the information you have access to – but you still have to make solid decisions quickly. These are skills I use time and time again.
There were other projects that I was a part of, from a divestiture in the high-tech and manufacturing space (in California) to a health care project (New Jersey). Experience with companies varying in industry and operational maturity has taught me that the approach to solving problems for a client is similar, focused on people-process-technology-data. I learned that any adjustments to approach are influenced less by a client's industry than the maturity of the business.
It was at this point I decided to get off the road for a bit, as I was missing a lot with family time and events with my children. I joined the process chemical industry, which was emerging from bankruptcy and suffering the aftermath of an incomplete acquisition integration and poorly implemented ERP. This was a challenging and rewarding place to be for a couple of years until I was offered a fantastic position with Kinder Morgan, a highly-desired company for employment.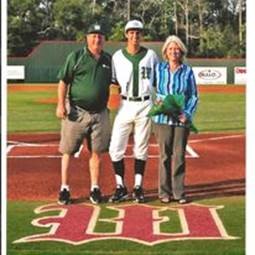 I joined the U.S. midstream pipeline company in their terminals division. These were liquid terminals, storage tanks … major capital projects. A critical component of my duties as Controller was to oversee the economic integrity of the construction projects from inception through build. This was very different work from what I did before, and I loved it.
These experiences then prepared me to move into a CFO role which I assumed at UGI Energy Services. The opportunity involved a major move, quite literally – to Pennsylvania. But this was a great fit for me to work in the retail gas marketing and pipeline management business, and I spent a fantastic four years in that role.
It was at this point I knew I wanted to return to a consultant role, ideally as part of a team. I met ECS Managing Partner Bill Morrow at a networking event, and from there the rest is history. My philosophy and approach to solving business problems align well with the work that the ECS team does. It's all about bringing the right skill set to a client so that they can make the needed changes and adjustments to help a business grow.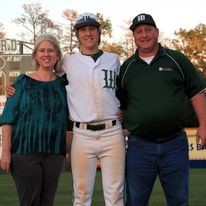 And as far as the other aspects of my life go:
Our family now includes three grown boys – my older two are in Texas (and my oldest is married!). My youngest lives with my husband and me in PA while he attends college.
My boys have helped me become very passionate about baseball – when I used to go to Houston Astros games with my husband I would almost have to be dragged there. But all three of my boys played youth baseball, and two played through college (including one son who was an SEC baseball pitcher!).  After eighteen years of nearly year-round baseball, I've gotten pretty good at calling balls, strikes, and pitch types!
I am an avid reader, and especially love non-fiction and historical fiction, with a focus on the Civil War and World War II. Art is still an important part of my life, and I greatly enjoy creating new works.
I was asked once to create a six-word "essence statement" and I came up with:
Artist for hire. Great with numbers.
And I do think that sums me up well.
Ann is ECS's Director of Finance Operations, is ready to talk about data, finance, operations, baseball, and art! She enjoys speaking with business owners about the challenges they face. Read her full bio here.
Be sure to connect with Ann on LinkedIn – and feel free to drop her an email (adoerries@thinkempirical.com).  She'd love to connect with you!