Seeking your next book? Look no further – the ECS team has you covered with both fiction and non-fiction ideas!
Our team loves great reads, podcasts, movies, music and more – this blog covers some book recommendations that our team has read over the last few months. And we are always searching for the next great title.
You'll see a very diverse mix of interests from ECS. So what started out as an internal discussion with the question thrown out during one of our team Zoom calls, "has anyone read a great piece of fiction recently?" as well as "what's a great piece of non-fiction with a business/without a business slant?"
We decided to gather the wealth of ideas into a blog and share this list of recommendations. These are all likely available at your local bookstore, if you are lucky enough to have one in your town, or of course on Amazon and via Audible.com.
Hilary Norris
Without hesitation, Hilary recommends Mindset by Carol Dwek, on the new psychology of success. This is a good read for our current circumstances, as it is all about having an open mind the need to be able to pivot. It is very process-oriented – much like the ECS approach.
Rich Laster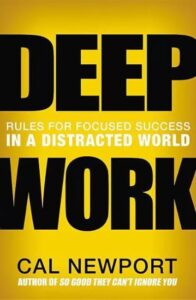 Rich second's Hilary's recommendation; as he describes it, "Mindset is mandatory reading #imho."
As another excellent piece of non-fiction, Rich suggests Deep Work by Cal Newport. This book dives into the ability to focus without distraction while working on a cognitively demanding task. Yes, sounds like something from which we can all benefit.
Jon Cohen
Jon threw out the title of Sapiens by Yuval Noah Harari as a recommended non-fiction work.
He is a self-described sucker for origin stories, and he liked this book because it delivers the history of humanity connected to the impact we've made on the world, for better and worse.
On the fiction front, Jon mentioned The Rewatchables Podcast. Each episode is about a particular movie (and the director, actors, culture at the time) that people watch over and over, even if it's just to watch a scene you stumble on. Think Heat, Back to the Future, Caddyshack, Stand By Me. As Jon says: "pick one, it's fun!"
Karen Butz
Karen just finished The Secrets We Kept by Laura Prescott. This is historical fiction about the team of American spies (mostly women) that worked to get Doctor Zhivago published. She explains it is a super interesting look into 50s pop, political, professional, and Soviet culture. It's very engaging … and a fast read.
She's also reading the first Harry Potter – Harry Potter and the Philosopher's Stone – out loud to her 6-year-old as her youngest child is very anxious to be like her older siblings, who are Harry Potter obsessed.
Karen also shares her "binge-watch" recommendation: 6 Feet Under. She explained she is drawn to the show due to the awesome characters and character development, and also said the last episode was "hands down the best 'wrap up' of a series" she's ever seen!
Bill Morrow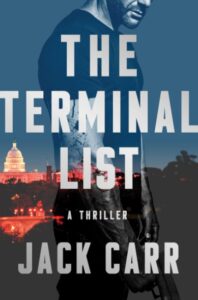 Bill recommends Loonshots:  How to Nurture the Crazy Ideas That Win Wars, Cure Diseases, and Transform Industries. As Bill describes, this is a great book about how to get ideas that are 'paradigm shifters' off the ground (think: ideas that radically change the norm) and guide them to completion. There is great history within these pages, with examples of how successful loonshots were nurtured and what their outcome came to be. Think of stories such as PanAm Airlines, and WWII.
On the fiction side, Bill recommends The Terminal List, an amazing military thriller written by Jack Carr (a former Navy Seal). It's a story of revenge that starts in Afghanistan and moves over to the United States, has a great plot, and has strong character development that keeps the reader hooked all the way through.
Ajay Joshi
Ajay enjoyed Range: Why Generalists Triumph in a Specialized World. Here's the idea behind this book: there is value in a breadth of experience, and in gathering a wide range of expertise across diverse fields before you specialize. Most successful business and sports people have gone this route, as have most entrepreneurs. In the world of sports, did you know that Tiger Woods, who specialized early, is an exception? Most top athletes follow the path of Roger Federer, who dabbled in many sports including skiing, basketball, tennis, skateboarding, and badminton before becoming the tennis legend that he is today.
Ajay also recommends The Elevate Podcast with Robert Glazer. Glazer speaks with people who are at the top of their fields, including business leaders, visionaries, and change-makers to learn what they do to be the best they can be. Ajay singles out an episode with Dave Kerpen on the topic of building likeability in both personal and corporate brands. Kerpen has had such an interesting life – starting with selling candy at a ballpark, to being a contestant on a sleazy reality TV dating show, to now running a successful social media software company!
Chris Lee
Chris finds Shoe Dog, a memoir by Phil Knight, creator of NIKE, a great read. Phil does a masterful job outlining what the roadmap to business success looks like – it is extremely insightful.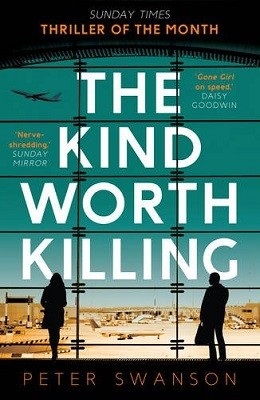 Rob Williamson
Rob tossed out the title The Energy Bus by Jon Gordon. The book uses the parable/story approach to impart lessons about energizing yourself and others towards achieving goals. He finds it particularly useful in these COVID times when energy is bound to flag.
On the fiction side, Rob recommends The Kind Worth Killing by Peter Swanson – Rob explains it is simply the best mystery/thriller he's read in the last decade (and he's read dozens!). It takes the premise of strangers meeting accidentally, and then their conversation turns to murder, as in Hitchcock's Strangers on a Train, and runs with it.
Margo Michael
Margo shared that in summer, even a COVID summer, it's the time she reserves for fun reading and Louise Penny's Inspector Gamache series fits the bill.  Each of these novels is not only an interesting, well-written murder mystery, the reader gets to spend time with a cast of characters that are quirky but at the same time feel real and familiar. As well, readers get to explore Quebec province and be a guest at gatherings with great food and drinks on the menu.
Laurel Cavalluzzo
Laurel is deep into Talking to Strangers by Malcolm Gladwell, who is one of her preferred non-fiction writers.  This book explores how we read people correctly – and perhaps more often – not correctly. It looks at our interactions with strangers – and sheds light on why they often go wrong. It is fascinating for anyone who communicates with strangers (which is us all!).
Perhaps inspired by the fantastic "classics" that have been assigned to her kids, Laurel recently re-read The Stranger by Albert Camu after a few decades. It is, to say the word again, an absolute classic – and, as Laurel found out, a fairly short quick read, one that makes you sit up and think, and has interesting ties to Gladwell's Talking with Strangers that would never have become apparent except that she was reading both at the same time.
Jason Fisher

Jason recently took his first real foray into science fiction – Dune – which, quite bluntly, transcends time.
The non-fiction Jason recommends is A More Perfect Constitution published by Larry J. Sabato, an American political scientist at the University of Virginia. Sabato proposes a constitutional convention to substantially overhaul the United States Constitution. Regardless of what side of the fence you sit on, this work drives conversations that have been argued back and forth through time – and which are still – or even more! – relevant in today's environment.
Dave Posten
One of Dave's suggestions is The Widows Strike, a fictional account of a "terrorist"-led spread of a deadly contagion.  It stands on its own but is the 4th book in the Pike Logan series by Brad Taylor. In the action/adventure genre, this has obvious correlations to our COVID situation now but was written in 2013.
Dave has also read a lot of "loosely fact" based fiction in the same space by David Baldacci, Randy Wayne White, Lee Child, Vince Flynn, Brad Thor, Michael Connelly, John Sandford. That is his preference for "de-braining"!
Dave also recently revisited Quiet Strength: The Principles, Practices, and Priorities of a Winning Life by Tony Dungy and with Nathan Whitaker – which he re-read as it seemed very timely with all the racial tension, social divisiveness, and professional sports involvement.  The book doesn't directly touch on these topics but has some great touchpoints from a fascinating man.