My Journey to ECS: Rich Laster
Sales isn't about 'closing' as much as it is about benefiting client relationships by building and monetizing the relationships their growth demands. For my philosophy to make more sense, I'll share my story and background with you.
I was raised in a loving home by a mother who ran a successful card and gift shop in Manayunk, while dad jumped out of airplanes with his fellow Army Rangers.  When mom wasn't putting smiles on people's faces, she was likely doing her 'Mother Theresa routine': an inside/family joke about her penchant for helping people who cannot help themselves.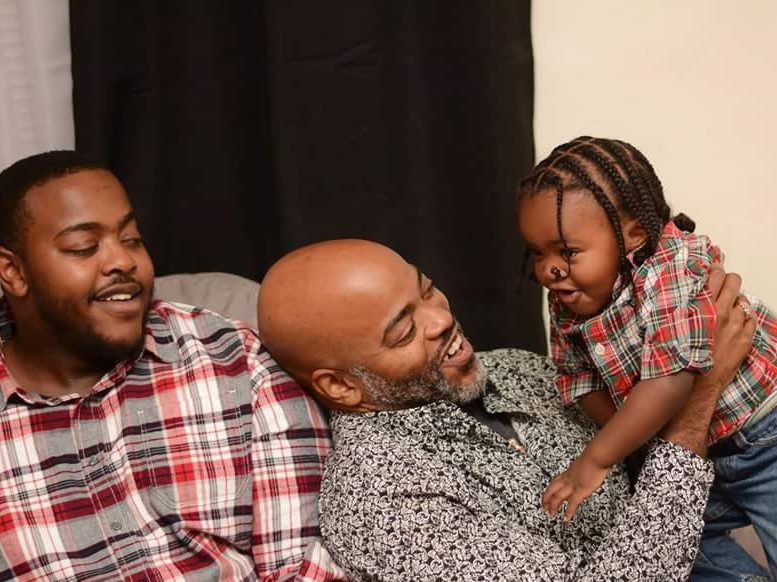 When I was 12, I visited my grandfather at his fish market. I asked him for 10 dollars. His response: "You can work for it." I was instructed to be at the store at 7AM that coming Saturday. When I arrived as scheduled I received further instructions: "Stand next to the register, and offer to carry people's bags to their cars. If they tip you, you've been paid."  I didn't realize then but, I had launched my first business. I went home with about thirty dollars that first day – all tip money. It was a win/ win for both grandpop and me, as he didn't have to pay me, and I had a pocket full of money.
At age 14, I asked our neighbor, Will Smith, Sr. (yes, the actor's dad) for a job at his ice factory. What a guy! Mr. Will, affectionately known as "Daddy-O" by his employees, was a firm believer in excellence. Showing up on time meant that you were late. Doing only what was asked of you meant that you were lazy. Going above and beyond was what he considered normal, and there would be no praise to follow. Don't read that to label him as mean; he was firm and simply demanded excellence from anyone who either represented him or his company, ACRAC Ice.
When winter came, and the ice business slowed down, Mr. Will would select two of us to stick around to service the year-round market, and help with carpentry and plumbing projects around the shop. Grandpop and Mr. Will (both U.S. Air Force veterans) taught me that the bar is excellence, and that excuses cannot be tolerated.
My upbringing met reality when, upon graduating Temple University, I was recruited by First Union National Bank. The opportunity to manage the personal and business finances of entrepreneurs was a thrill! I hit the ground running, earning myself the nickname of "Cowboy" with my boss.
She decided to put my success to the test and in 1999 charged me with the task of completing a revenue turnaround of the worst performing branch in Philadelphia – a location at 5th & Market Streets. I worked hard, put my training and experience to good use, and doubled revenue in eleven months by focusing on my favorite demographic: entrepreneurs.
Local businesses near this branch were experiencing rapid growth at the time. That's because the neighborhood of Old City, which is a historic area in Center City Philly, near the Delaware River where William Penn and the Quakers first settled, was simultaneously becoming a local hot spot for arts, fashion, and nightlife.  Who better for me to focus on building relationships, providing business advice, and supporting with needed bank products than the people who create jobs, pay taxes, and are looking to scale their businesses and grow with the market? The smart and energetic entrepreneurs were fantastic. These were great times: the challenges and the "wins" I obtained as I helped local businesses owners become successful were an absolute rush.
Then it happened. My underwriting department declined a loan for a local trucking company client. While the numbers were tight, the business had just won a $4 million contract. The big challenge was that neither the underwriter nor I was allowed to apply a little creative financing effort to the loan package. I know this sort of thing happens, but it shouldn't.
And then the light bulb went off for me – I saw a big need for growing businesses to have the support of someone who spoke the trifecta of business, banking, and entrepreneur, and I found my purpose.
In 2001, with the onset of the Wachovia merger which increased goals and cut commissions, I had all the excuses I needed to set out on my own and I officially became a consultant.
I launched my consultancy with a book of business that would knock your socks off.  Things were great and many businesses were helped, until a road block came that forced me to take another turn along the road. Like businesses during the COVID-19 pandemic, it was time for me to learn how to pivot – and I learned how to do so very successfully. I partnered with two former colleagues who were bank underwriters and also recently struck out on their own. Together we took to community development financing from Maine to Memphis.
We as a team were highly successful; I sourced the deals, my partners did the underwriting, and our clients received the capital they required. Then the partnership took a challenging turn and came to its end as for me, because integrity is far more important than the dollar.
Yet another pivot was required. My political mentor took this time to teach me the value of strategy in all facets of life by assigned me to a gubernatorial campaign, and thereafter to a mayoral campaign, as a strategist.  Winning both campaigns and obtaining the experience of governing thereafter revealed that I was a bit off track with my intended purpose; although the skills I learned during this time were invaluable, I wasn't directly helping the people who create real change. I wasn't helping the entrepreneurs.
I next turned to my small business mentor, and began teaching "how to launch a business" and "how to get financed" to her client base. We expanded our relationship, and I ran a regional contract for the government where I focused on going after federal and municipal contracts for woman and veteran-owned businesses.  My return to my purpose was blissful and clarified for me where I could be of greatest service to the world.
While startups are vital to the future of this great nation, I believe the greatest impact of business development and sales strategy is had by bringing about the growth of companies who have gained their footing and now set their sights on growth and scaling. This shift has represented millions of dollars in contracts and opportunities won for my clients. These victories represent a win for America, as the scaling up of clients equates to the creation of jobs, tax dollars, and the ability for our nation to better compete in the global economy.
My career to date is as fulfilling as it sounds, and joining the ECS family makes it that much better and is the next step in my journey. Why did I join ECS? Imagine you have a team of experienced professionals with a shared passion for growing your business at hand, ready to work with you and for you.
And this is the team at ECS, with each sharing my passion for helping business owners and leaders to the next level. Here we are: put us to work for you!
Want to talk with Rich about his days in banking, his time working with entrepreneurs, or the exciting opportunities on the horizon?  Be sure to connect with Rich on LinkedIn or email him at rlaster@thinkempiricial.com.  If you can't already tell, he'd love to hear from you!