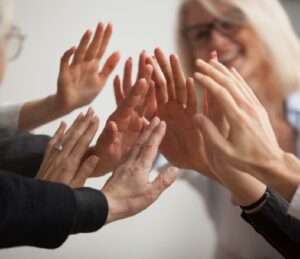 I grew up in a not-so-great part of South London, United Kingdom.  If you had said to me back then that, by the time 2018 rolled around, I would have lived and worked in three continents of the world (Europe, America and Asia) and become a USA citizen, I would have laughed at you.
Why?  Because from where I came from, my story would have seemed an impossible dream.
So how did I get to where I am today?
I grew up at a time where education in the UK was "free" if you achieved certain academic grades.  I won a place to Oxford University to study Biochemistry, which was the first door opener to my future.
Upon graduating from Oxford, I joined the chemicals manufacturing business of Unilever as a management trainee for finance, information technology (IT) and supply chain. Joining a large organization gives one many opportunities and I did take advantage of what came my way. I progressed rapidly with success in several areas: in IT as a project manager; in finance as a business partner, corporate controller and divisional CFO; and in supply chain as a head of a global network.
After 16 years I was the divisional CFO for the electronic materials division, and was based in California. At this point, I decided it was time for a new adventure.
I joined Rentokil, a global services company, as their Asia CFO and CIO; I was based in Singapore.  The business was in trouble and needed a turnaround strategy.  My role was to provide leadership and to transform the business from a declining loss-maker into a high growth, profitable business.  An intense but successful four years followed, as I worked to develop new systems and processes and put the right people into place across the entire organization.
There was no time to catch my breath after my time in Asia.  I moved with Rentokil back to U.S., where the corporation was also undergoing rapid change.  I worked on a team where over the course of the next four years we bought and integrated close to 50 acquisitions, doubling the business scale to more than $1B in revenue.  These were great (and successful) times once yet again, but after 8 years at Rentokil, it was time for the next change.
That leads me to where I am today.
In this next phase of my career, I plan to use all the experience and knowledge I have gained over the last 24 years to help other businesses find the best path to success – particularly small and medium sized enterprises.  While in Asia, I could tangibly see the impact of my efforts on each of the country businesses on the continent – these ranged in size from $2M in Vietnam (a startup), to $50M in Malaysia (a more mature and established business).  Joining ECS enables me to bring my expertise to similarly sized businesses here in U.S.
But why ECS?
A lot of people have good ideas, but too often it stops there and nothing is actually implemented. That is frustrating to me.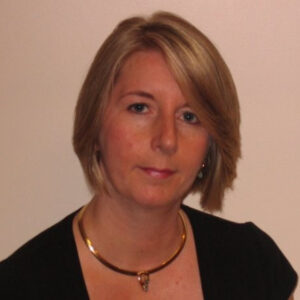 As a finance professional, numbers speak to me.  Between Jason, Chris and Bill – the core of ECS – there are more than fifty thousand hours (50,000 hours!) of proven operational experience.  I trust that the recommendations made by this trio are, in fact, practical solutions to client challenges and will truly make a difference in their businesses.  I prescribe to this theory of obtaining hands-on experience across a wide range of projects in a wide range of industries, and then bringing that collective knowledge to the ECS team so we can deliver extraordinary value to our clients.
It is an understatement to say I am excited about joining ECS – and I look forward to meeting many of you in the coming months and working with you on various projects to improve your profitability.
In particular, my sweets spots are the areas of supporting your CFO, obtaining better financial information from your Enterprise Resource Planning (ERP), getting your business ready for sale, checking out a business you want to buy then buying and integrating it, improving your collections, optimizing supplier credit terms/inventory holding, implementing a new ERP….. or simply conducting a health check of your finance function.
I am here to talk about anything business-related (and am even known to have a conversation with those who have questions about what it is like to be a Brit living in the United States).  I look forward to connecting with you.
Hilary Norris – Partner – hnorris@thinkempirical.com – 610-994-1139 or on LinkedIn.